Today, Friday, 4/18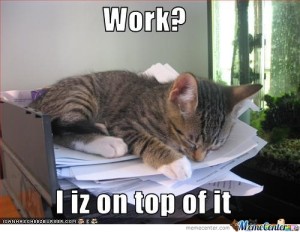 By the end of the day, your group should email me the Google Share Links to your Group Work Statement, Audience Analysis, and Website Analysis Checklist, which will be worth 3 in-class writing credits. Just one of you needs to email for the group, but please do include all your names and CC all group members. Refer to the assignment and to the examples in the blog post for last class for more information.
If you finish your three documents before the end of class, I suggest you move on to evaluating the information that you find on your section of the Career Services website. You can gather your first impressions of the section, and then move on to using your checklist as you make a thorough review of the site's strengths and weaknesses.
Monday, 4/21
On Monday, I'll talk about the sections I will expect to see in your group report, and I will have some example reports for you to look at. After I present that information, you will have the rest of the session to work on your reports. You will need to plan how you will work together for our independent work day on 4/23.
Wednesday, 4/23
April 23 will be an independent work day. We will not meet in the classroom. Your group may connect online or choose an alternative meeting place. You might also choose to work on sections of the report independently that day. I will be on campus this day and will hold office hours as usual.
Friday, 4/25
By the end of the day, your group should email me the Google Share Links to your Progress Report. The report should include all your accomplishments through Friday. More details and some examples will be available in class. In addition to writing a progress report, you will continue working on the recommendation report and presentation during this session.
Week of 4/28
You will have all the class sessions this week to continue and finalize your recommendation report as well as plan and practice your oral report. Your group will be able to sign up for an oral presentation time slot on Monday, 4/28 in class.